As the end of this fencing season is near, it's time to think about summer fencing camps for the next season.
Why fencing camps are important for young fencers ?
The fencing camps offered here are an incredible opportunity for your child to have tremendous amounts of fun while learning skills that will last them a lifetime.  Fencing camps are a great idea for parents looking for their child to get more out of the holidays than other normal summer activities can provide. Renowned masters and their trained coaching staff provide a fun and exciting setting for kids to learn the fascinating sport of competitive fencing. Fencing camps offer a unique introduction to a sport that is not constrained by physical size or prowess. Kids of all ages and sizes are welcome at fencing camps. It's a warm, positively reinforced environment in which children can tap into the excitement generated by a large peer group. Fencing camps offer a rich, rewarding experience for both beginner and experienced fencers. Most of fencing camps are focused on providing a rewarding experience that will build confidence, reinforce teamwork and inspire the personal growth necessary for your child to take the next step in life.
So we have picked several fencing camps in Europe for this summer and compiled a list from which You can choose best suitable camp for Your child.
Camps are listed in date order with some highlights about each fencing camp. As soon as we receive invitations for new fencing camps we will put them online.
---
Gazzeta International Foil Camp Lignano Sabiadoro, ITALY with maestro Borella
Date: 9th July – 16th July 2017
Numbers of days: 7
Weapon: Foil
Price: E625 (full board and accommodation)

Invitation for Gazzeta International Foil Camp Lignano Sabiadoro, ITALY
---
Gazzeta International Epee Camp Canazei, ITALY with Anna Ferni

Date: 15th July – 21st July 2017
Numbers of days: 6
Weapon: Epee
Price: E495 (full board and accommodation)

Invitation for Gazzeta International Epee Camp Canazei, ITALY
---

INTERNATIONAL SUMMER CAMP
JULY – WOLDINGHAM, SURREY, UK

Date: Mon 24th July – Fri 28th July,
following by International Epee Competition on 29th July 2017
Numbers of days: 5
Weapon: Epee
Price: GBP 490, but for foreign fencers GBP 260 (full board and accommodation and including competition fee)
Invitation for INTERNATIONAL SUMMER CAMP
JULY – WOLDINGHAM, SURREY
---

1. International Allstar Fencing Camp in Reutlingen 29.07. – 05.08.2017
Date: 29th July – 05th August 2017
Numbers of days: 7
Weapon: Epee
Price: E440 (full board and accommodation) + the first 30 registrations receive a gift coupon to the amount of 20€ by the company Allstar + on Sunday 30.07 the inaugural tournament will take place within the framework of the "Allstar-Trophy

Invitation for 1. International Allstar Fencing Camp in Reutlingen
---
Fencing summer camp in the Olympic fencing centre Tauberbischofsheim
Date: 30th July – 13th August 2017
Numbers of days: individual arrival
Weapon: All
Price:  E55-62/day (full board and accommodation)

Invitation for fencing summer camp Tauberbischofsheim
---
Robert Kiss SUMMER Training Camp
BUDAPEST 7TH-11TH AUGUST 2017
Date: 7th August – 11th August 2017
Numbers of days: 5
Weapon: All
Price:  GBP 230 (only training)

Invitation for Robert Kiss summer training camp Budapest
---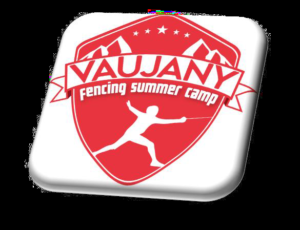 LE CLUB D'ESCRIME GRENOBLE PARMENTIER ORGANISE UN STAGE INTERNATIONAL D'EPEE Du 20 au 25 août 2017
Date: 20th August – 25th August 2017
Numbers of days: 6
Weapon: Epee

Price:  E440 (full board and accommodation)

Invitation for Grenoble Parmentier fencing camp
---
8th International Fencing Camp Bocholt
20.08.2017 – 27.08.2017
Date: 20th August – 27th August 2017
Numbers of days: 7
Weapon: Foil and Epee

Price:  E  499 (full board and accommodation)

Invitation for 8th International fencing camp Bocholt
---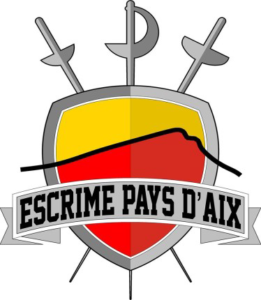 MASTER CLASS
INES BOUBAKRI ET ERWANN LE PECHOUX
AIX-EN-PROVENCE
Du 28 Août au 1er Septembre 2017
Date: 28th August – 1st September 2017
Numbers of days: 5
Weapon: Foil

Price:  E  580 (full board and accommodation)
Invitation for Master class Ines Boubakri et Erwan Le Pechoux Aix-en-Provence
---