Next weekend, from. 20 to 23.10.2017. a cadet ECC tournament in foil  and epee is held in Budapest,
The competitions will start on Friday, 20.10.2017, with the individual performances of the cadets in foil. On Saturday, October 21st, 2017, women foil cadets will perform individually as well as men's foil teams, while Sunday will be reserved for the epee individual cadets competition and women's team competition in foil. The competition ends on Monday, October 23rd, 2017 with team performances of cadets in epee.
So far 217 competitors in epee have been registered for the competition as well as 182 competitors in foil and 188 competitors in women's foil.
Live results: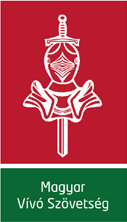 Idući vikend , od. 20. do 23.10.2017. u Budimpešti se održava kadetski turnir u floretu i maču,
Natjecanja započinju već u petak, 20.10.2017,  pojedinačnim nastupima kadeta u floretu, U subotu, 21.10.2017 nastupaju pojedinačno kadetkinje, te ekipno kadeti u floretu, dok je nedjelja rezervirana za nastupe kadeta u maču, te ekipne nastupe kadetkinja u floretu, a natjecanje se završava u ponedjeljak, 23.10.2017 ekipnim nastupima kadeta u maču.
Do sada je prijavljeno 280 natjecatelja u maču, 195 natjecatelja u floretu, kao i 208 natjecateljki u floretu.
U petak 20.10. nastupaju hrvatski floretaši pojedinačno:
Juraj Dabić (MK Lokomotiva), Luka Joha i Eric Kovačina (oba MK Karlovac), Patrik Kunštić (MK VMD), Janko Leskovac (MK Mušketiri), Noa Nikolić i Borna Špoljar (oba MK ZŠM).
U subotu 21.10. nastupaju floretašice:
Dorja Blažić (MK Rapir), Lara Fabac (MK Karlovac) i Viktorija Vučković-Soković (MK Inter).
U nedjelju 22.10 nastupaju mačisti:
Luka Gnjidić, Vedran Markota, Jakov Pleše, Luka Šimunković (svi HAMK Mladost) i Adrijan Vučković-Soković (MK Inter).
Live rezultati natjecanja su dostupni: